Welcome to the 22nd edition of our weekly newsletter for the Mill Hill Community. Published every Sunday, we bring all the latest news stories, events and other information for people living in and around Mill Hill.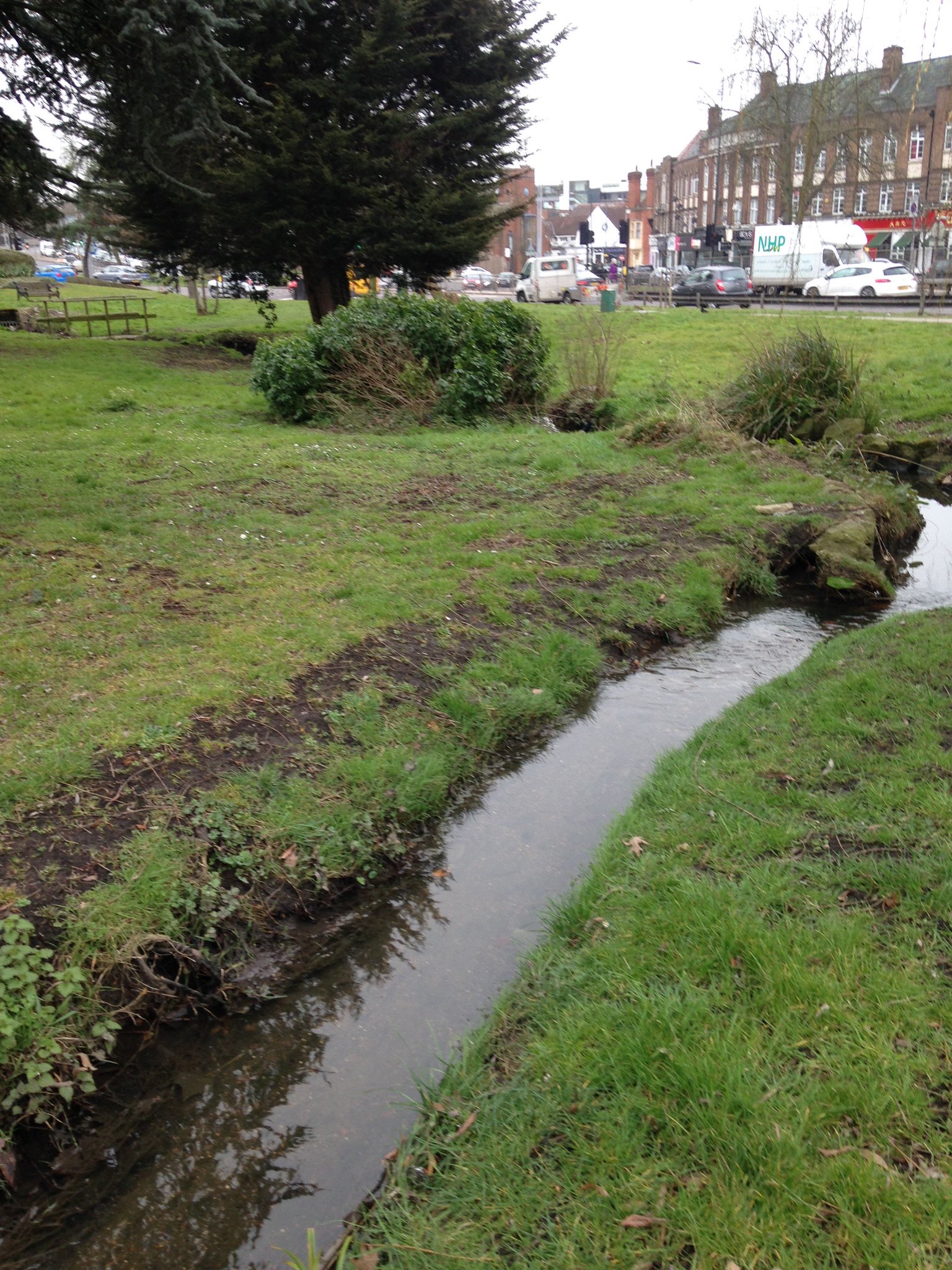 Simmons Mead - Mill Hills Village Green
Do you want to see A Better Mill Hill? Do you want to contribute to making our area nicer, cleaner, greener, more friendly, with a better sense of local community? The Focus team of Donna Pickup, Richard Logue and Roger Tichborne are all local residents, involved with the community and local schools. If you want to stay in touch with us and know what we are doing
The big news this week in Mill Hill is that a Mill Hill Councillor has resigned the Conservative whip at the Town Hall, causing the Conservative Party to lose control of Barnet Council. Sury Khatri, who has been a Councillor since 2010 was deselected as the candidate for Mill Hill ward last Sunday. He is now an Independent Councillor serving Mill Hill ward until the Council Elections on May 3rd.

This tweet links to the story in the Hendon Times.
Tories lose overall control of Barnet Council - Times Series - Times Series Tories lose overall control of Barnet Council Times Series The Tories have lost control of Barnet Council after Councillor Sury Khatri resigned from the party. The long-standi...

https://t.co/fJQZSBoz0X

— Love Mill Hill (@LoveMillHill) March 16, 2018
(
This story also made the National Newspapers
)
The scourge of Fly Tipping
in Mill Hill continues this week. This discusting array of dumped fridges appeared on Goodwyn Avenue earlier this week. It is simply not credible that no one saw this.
Fly tipping in Mill Hill reaching epidemic proportions. How about this fridge collection in Goodwyn Avenue

pic.twitter.com/S4kSg1tHBK

— A Better Mill Hill (@ABetterMillHill) March 16, 2018
If you witness an incident of fly tipping we advise you not to put yourselves at risk by challenging the offender. Do not approach the person. Make a note of the vehicle registration number and the date and time of the incident and contact us with this information. We can then investigate. Contacts Street Based Services Oakleigh Depot Oakleigh Road South London N11 1HJ Tel: 020 8359 4600
Please note that to report a problem you must register on the Barnet Council website.
New Facebook page for Mill Hill
Local residents have launched a new
Facebook page for Mill Hill
. This allows local residents to share news, gossip and info about the local area. They only permit adverts promoting businesses on Thursdays. We suggest you have a look.
They have some interesting posts up currently including
THIS ONE REGARDING THE PLAGUE OF POT HOLES
in Mill Hill and the dodgy repairs.
St Michaels Church
in Mill Hill are now a drop off point for Colindale Foodbank
— St Michaels, NW7 (@StMichaelsMH) March 17, 2018
Mill Hill Village Cricket Club
are continuing their partnership and fundraising efforts for Noah's Ark Hospice. Well done to all involved.
— Mill Hill Village CC (@MHVCricketClub) March 17, 2018
Dangerous Drain Gulley
We are currently trying to compile a full list of all such hazards to report to Barnet Council. We hope that the current situation does not affect the operational ability to deal with such hazards.
— A Better Mill Hill (@ABetterMillHill) March 18, 2018
Some Interesting facts about Mill Hill
For most, Mill Hill is a sleepy North West London Suburb. New residents may be unaware of the ways that Mill Hill has shaped the world! They may be unaware of the rich legacy that Mill Hill has bequeathed on them. I am going to be starting a campaign to have this legacy commemorated. I would love to see photos commemorating this installed on Mill Hill Broadway Station and murals painted on the drab concrete wall of the bus station. Do you agree? We need to shout about our achievements.
1. Science.
Mill Hill has been a centre of excellence in the world of science and scientific research for decades. Although this has diminished with the closure of the National Institute for Medical Research. Here is an interview that I urge everyone to watch. It outlines the importance of the institute and the way that the work done there has made an immense contribution to the wellbeing of the human race. A legacy we should be truly proud of.
We still have a world class facility with the University of London Observatory on the Watford Way. I'd love to see information detailing this legacy at our station.
2. Music.
Mill Hill has become a hub of the British Music industry. Mill Hill Music Complex on Bunns Lane has helped launch the careers of both Amy Winehouse (early footage of Amy rehearsing in Studio 9 featured in the documentary film about her life) and Kate Nash, both winners of BRIT awards. The studios see over 1,200 artists and musicians a week pass through (which is why you see so many people walking around Mill Hill with Guitars. Musicians travel from all around the world to record at the studios. One of the most listened to tracks on the planet is Africa Moto by Congolese Artist Mose Fan Fan, which was used as a theme tune for the world cup in South Africa. I wonder how many people listening realise it was recorded in a North West London Suburb.
Billy Fury's grave
There are other musical links to be proud of.
The
Mill Hill Musical Festival
has featured a whole host of legendary artists on our doorstep, including John Dankworth, Humphrey Lyttleton, Stacey Kent, Paul Young to name but a few.
We also have legendary Rock and Roller Billy Fury buried in Mill Hill .
Finally we have the regular
Mill Hill Jazz club every Wednesday at Mill Hill Golf club, one of London's best established Jazz club
.
3. Sport.
Barnet Copthall Swimming Club
Most Mill Hillians know we have Saracens on our doorstep, although technically in Hendon, we Mill Hillians claim them as our own. Saracens have been a great addition to our community. Maybe some don't realise that they are not the only prestigious sports club in Mill Hill. Shaftesbury Harriers, also located at Allianz Park have decades of long association with elite athletics sport.
They have a long list of Olympian competitors, perhaps the most famous being gold medal winning David Bedford
. Also at the Copthall complex, we have
Barnet Copthall Swimming Club
. The club was established in 1978. The club's swimmers have represented and won medals for Great Britain and England at European and World Championships, Olympic and Commonwealth Games. Since 1980 the club has achieved representation at every Olympic and Paralympics Games. We must not forget our fantastic local rugby clubs, cricket clubs and football clubs, all of which make an outstanding contribution to our local life.
4. Abolition of Slavery.
Wliberforce blue plaque
William Wilberforce, the man who managed to force the abolition of slavery through Parliament was a local. In many ways, this is the proudest acheivement of all for our community.
Wilberforce founded St Pauls Church on the Ridgeway and there is a memorial to his work there
. Wiberforce moved to Mill Hill on leaving Parliament, he purchased an estate of some 140 acres at Highwood Hill. Realising that the community needed a chapel, Wilberforce set about establishing the Church.
5. Non conformism and free thinkers.
Mill Hill - A long tradition of tolerance and community
Mill Hill has a long, rich history of welcoming non conformists, free thinkers and religious groups. In the 1830s when the laws outlawing the Roman Catholic religion were overturned, many Catholic institutions moved to Mill Hill. This is why we have the amazing buildings and grounds of St Joseph's, now a luxury apartment complex. The religious order still carries the name "
The Mill Hill Missionaries
" doing charitable work in third world areas. We also have The Daughters of Charity on the Ridgeway. More recently, we've had the Jehovah's witnesses at Watchtower house at the top of Bittacy Hill. Rosebank Cottage on The Ridgeway has a blue plaque detailing it's former use as a Quaker meeting house.
Mill Hill School on the Ridgeway was founded by non conformists
. Many famous scientists also have associations with Mill Hill, including
Francis Crick
and Sir Henry Dale. One of the most interesting former resident is
Jasper Maskelyne, a stage magician who devised many optical illusions used by the Allies
to deceive German bomber crews during the second world war. Maskelyne realised that bomber crews flying at 12,000' could be tricked into thinking model tanks etc were the real thing and saved many lives as the bombs were dropped harmlessly on decoys. One of the reasons Mill Hill was so popular with groups seen by some as marginal is that being well away from the centre of London, it was unlikely that angry mobs and rioters would turn their ire on minorities. That our community has a long tradition of tolerance is surely something to be proud of. Today we have a great ethnic and religious mix and the recent memorial service for
Vijay Patel demonstrated that we have carried on this tradition of community and to
lerance into the 21st century
.
(Note: This is an edited version of a
blog that appeared in the Barnet Eye
, reprinted with permission)