Welcome to the 23rd edition of our weekly newsletter for the Mill Hill Community. Published every Sunday, we bring all the latest news stories, events and other information for people living in and around Mill Hill.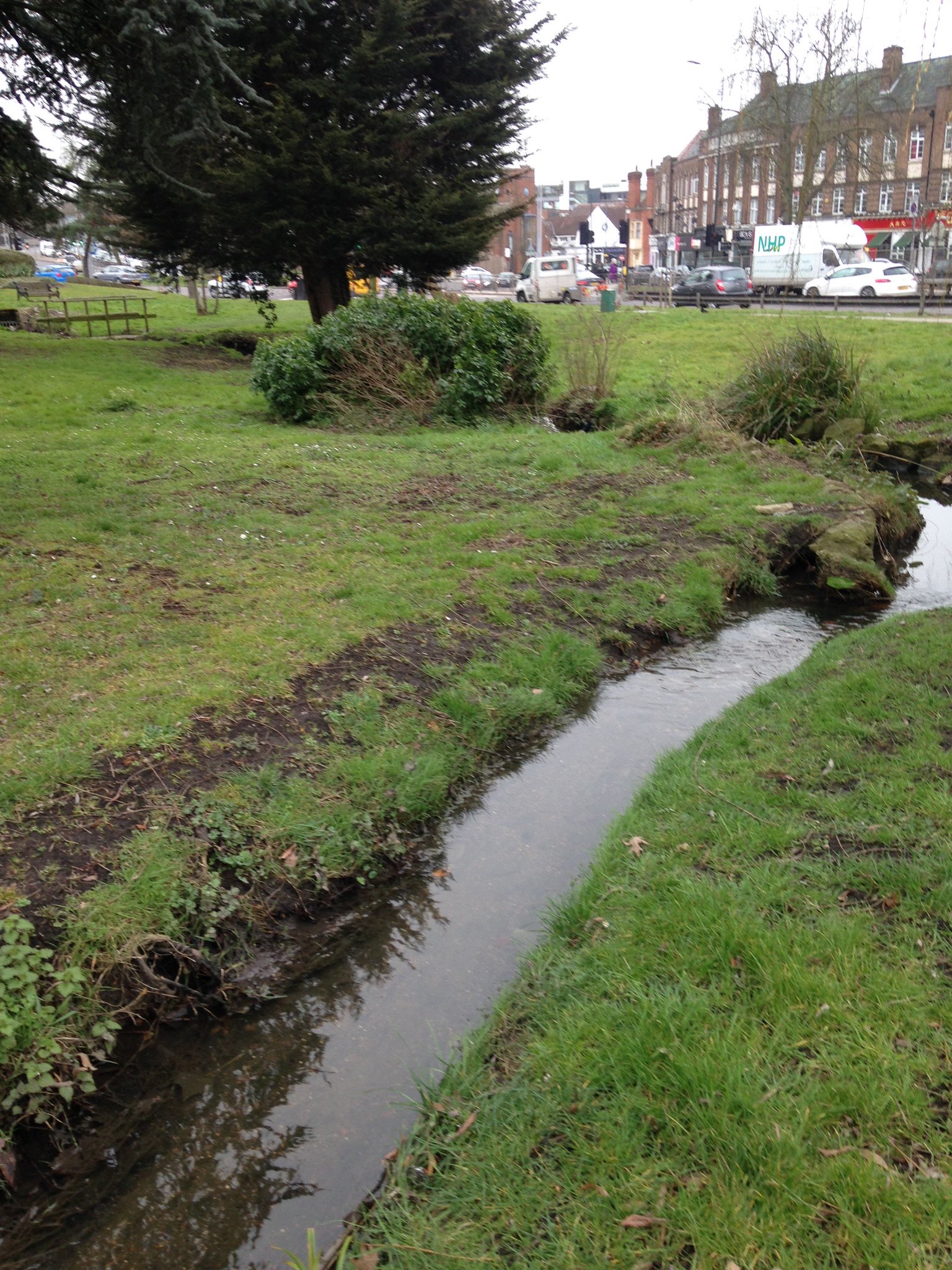 Simmons Mead - Mill Hills Village Green
Do you want to see A Better Mill Hill? Do you want to contribute to making our area nicer, cleaner, greener, more friendly, with a better sense of local community? The Focus team of Donna Pickup, Richard Logue and Roger Tichborne are all local residents, involved with the community and local schools. If you want to stay in touch with us and know what we are doing
Mill Hill News Latest
RAF 100th Birthday Celebration
This coming Easter Sunday is the 100th Anniversary of the founding of the RAF. St Michael's Church on Flower Lane, will be having special prayers of thanksgiving for all who served in the RAF at their Easter Sunday Service on April 1st at 10am.
Focus team member Roger Tichborne, has been invited by Fr Steven to lead the prayers. Roger said "My father was a bomber pilot, serving with
No. 40 Squadron during World War II
. He was shot down over Bucharest on his 40th mission. Sadly his rear gunner F/O Murphy was killed, but the rest of the crew survived, were captured, held as POW's eventually escaping and being repatriated by the USAF via Italy. It is a great honour to be asked to lead the prayers and to commemorate the efforts of all who served and the sacrifice of those who did not come back".
The Borough of Barnet has long a long shared history with the RAF, through the Hendon Aerodrome and the RAF museum. We hope that all who have an association with the RAF can come along to participate.
This week we take a look at the hottest topic in Town. We are of course talking about Potholes. Focus Team member Roger Tichborne was interviewed by Beril from the One Show team for City News. Roger gave Beril a tour of Mill Hill's finest pothole, with some lovely shots of potholes on Bunns Lane, Wise Lane and Hale Lane. One main reason is that Barnet Council have spent 7% less on repairs.
We declared Thursday Pothole day on Twitter in Mill Hill and asked for pictures of local potholes. We got some classics. FixMyStreet shows a map of local potholes
— Roger Tichborne/RogT #CTID (@Barneteye) March 22, 2018
Here are a few choice potholes from our locality
— Roger Tichborne/RogT #CTID (@Barneteye) March 22, 2018
— Roger Tichborne/RogT #CTID (@Barneteye) March 22, 2018
— Roger Tichborne/RogT #CTID (@Barneteye) March 22, 2018
— Roger Tichborne/RogT #CTID (@Barneteye) March 22, 2018
Dan Friday, a Mill Hill Resident has also been on the case
— DAN FRIDAY (@sortedbyfriday) March 8, 2018
The
Barnet Times picked up on the story
and spoke to Councillor Dean Cohen about the issue. When asked what could be done to stop the plague of potholes, Cllr Cohen stated:
"As ever, this is all talk from opposition councillors. Neither Labour nor the Lib Dems made any mention of roads and footways in their alternative budgets. This is unsurprising given the unprecedented amount this administration is spending on our roads and footways."
We think Councillor Cohen is missing the point. It is not opposition councillors talking about Potholes, it is everyone who owns a car, motorcycle or pushbike. It is not only car drivers, for cyclists, potholes can be a serious danger. Another issue that isn't mentioned by Councillor Cohen is the damage and danger of loose stones on the carriageway, that can be shot out like bullets by passing cars.
The focus team spoke to an expert in road maintenance who told us off the record that the issue in Barnet is that contractors work is not inspected, therefore there is no incentive to do it properly. This is why we see bodged repairs that last a matter of days. We believe that the council should inspect work before contractors are paid. This would ensure that they actually fix the potholes. We also would like to see refuse collection crews reporting in all potholes and damaged road surfaces as they do their weekly rounds.
WEEKLY BIN COLLECTIONS
Did you know that your weekly bin collections are under threat from the Conservative Administration at Barnet Council. They recently approved a new budget. Despite election pledges being made stating that they will protect the weekly bin collection, the budget they approved specifically states that they could end this.
It is there in black and white. This has been approved and adopted as policy by Barnet Council. We are calling on them to come clean and tell us exactly what the real plans are for bin collections. We have already seen cuts, with Xmas trees being left for weeks after Christmas, as green bin collections were suspended.
MILL HILL RUGBY CLUB
Mill Hill Rugby Club are looking for players for a new Ladies team. You should have had a leaflet through your front door over the weekend. They are also hosting a family fun day for Mencap
**Barnet Mencap Family Fun Day!**

🗓️Saturday April 7th

⏲️ 12 Noon Onwards

📌Mill Hill Rugby Club

FREE ENTRY

BBQ - Bouncy Castle - Face Painting - Fairground Games + Much more!

All Welcome To Attend!

There'll be 2 Home games on too & Women's Rugby taster session!

pic.twitter.com/9dGWXmmsPl

— Mill Hill Rugby Club (@MillHillRFC) March 14, 2018
MILL HILL JAZZ CLUB
Fancy some high quality Jazz music this week? Checkout Mill Hill Jazz clubs end of the month jam night, this Wednesday
Val's Jam Night - March 28th - The last Wednesday of every month sees MHJC filled to the brim with Jazz singers, players and listening aficionados who flock to the club to give of their best for the sheer joy of all. - Please RT.

— Mill Hill Jazz Club (@millhilljazz) March 23, 2018
MILL HILL VILLAGE CRICKET CLUB
Mill Hill Village Cricket Club are holding a quiz night to raise funds for Noah's Ark Hospice.
— Mill Hill Village CC (@MHVCricketClub) March 25, 2018