Welcome to the 38th edition of our weekly newsletter for the Mill Hill Community. We are now back from our summer recess and back on the case of making Mill Hill a better place for everyone!
— A Better Mill Hill (@ABetterMillHill) September 24, 2018
Published every Sunday, we bring all the latest news stories, events and other information for people living in and around Mill Hill. Do you want to see A Better Mill Hill? Do you want to contribute to making our area nicer, cleaner, greener, more friendly, with a better sense of local community? The Focus team of Donna Pickup, Richard Logue and Roger Tichborne are all local residents, involved with the community and local schools. If you want to stay in touch with us and know what we are doing, we normally publish the newsletter every Sunday, however we're having a Summer break, so this is the last one until September. We hope you enjoy it!
Cooksleys closing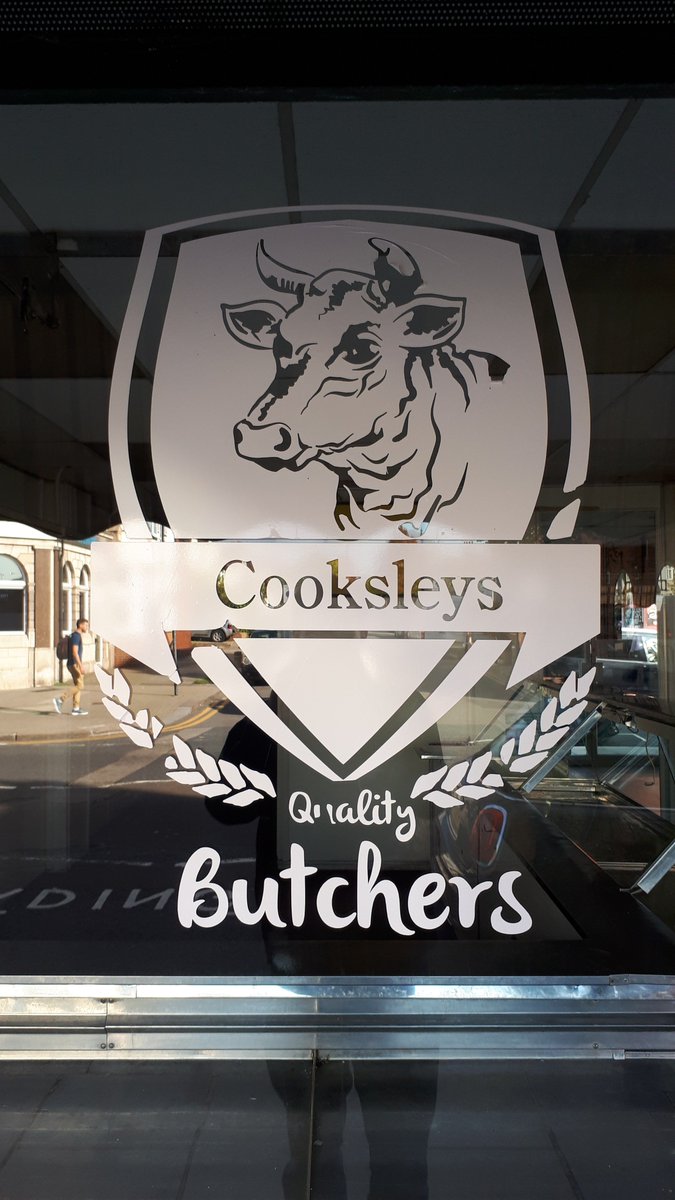 Cooksleys Butchers
The team are absolutely devastated to learn of the closure of Cooksleys Butchers, a real institution on Mill Hill Broadway. At the end of the 1970's, the Broadway had three butchers, Cooksleys (then called Lidstones), Dewhursts and Newmans. Now the last of these has closed. This tweet from them explains the reasons.
Thanks guys,Last day is Saturday,😢after 38 years

Due to a proposed rental Increase of £10k (back dated 3 years) and exorbitant rates . Many thanks to all our loyal customers 😍

#EnoughIsEnough

— Cooksleys Butchers (@CooksleyButcher) September 28, 2018
Given the number of empty retail units on the Broadway, we think that it is incredibly short sighted of the landlords to force such a long established and wonderful business out. We also think that it is incredibly unfair that a business such as Cooksleys has massive rates bills whilst online sellers can pay little or sometimes nothing. It is simply not a level playing field.
Thameslink Timetable Cock up
It seems that the Thameslink service is slowly improving after the monumental cock up in May, when the new timetable was introduced.
There is a marvellous analysis of what happened on the influential "
London Reconnection
s" website. Well worth a read if you want to know who was to blame for the chaos. It is not pretty reading. We will continue to monitor the service and report back regularly on what is happening.
Step Free Access for Mill Hill Broadway
The Mill Hill Neighbourhood Forum
report -
We have 39 letters of support for SFA at 10.00am this morning 28.09. Thanks go to those who have taken time to write in. One for each step to the platform! Mill Hill we need so many more to support our case for funding. So please write ASAP to millhill_nf@btinternet.com supporting SFA at Mill Hill Broadway Station.#
STEP-FREE-ACCESS (SFA) at Mill Hill Broadway Station
We finally have the opportunity to put in an application for at least some of the £8.5m funding required to h
elp make this station fit-for-purpose, to the Department for Transport. SFA helps those with any disabilities to use the station; it is also of great value to families with children & buggies and for those with heavy baggage.
What we NOW need from ALL residents of Mill Hill & the immediately surrounding areas are the following:
Please send an email to
millhill_nf@btinternet.com
to tell us why you in particular would benefit from SFA at this station. Please do not comment on this post as it will be impossible to collate responses in a reasonable manner. Your e-mails can be shared as part of our application for funding.
Mill Hill Broadway Station is a major Transport Hub, interchanging with many buses from surrounding areas. It provides access to St Pancras/Kings X, Gatwick, Luton, & soon with the Elizabeth line at Farringdon, Heathrow Airports. At West Hampsted you can change onto the Overground for Stratford, Richmond, White City or Clapham junction. Equally you can access the Jubilee line for trips to Bond Street or Westminster. Brighton & Bedford with all stations inbetween and Kent are all readily accessible, assuming you can at present manage the 39 steps to the station. We arfe all being told not to use our cars but to jump on Public Transport. SFA may make this station a viable alternative for some of your journeys.
We have to assume that planned improvements to Thameslink will continue to make the service more regular and more reliable. This request does not ask for comments on the train service but simply whether SFA would encourage you to use the station more frequently.
Please indicate how many extra journeys you would make per month. Please state perhaps, concisely, why you feel currently excluded from the train service offered.
We have to win this bid for funding or wait 4-5 years for another opportunity. So please copy this request to everyone you know, particularly those who do not access Facebook.
Thank you in advance for your help in this matter, which will benefit so many local people.
Planning Update
It seems that Jennys is going from Mill Hill Broadway. It is being replaced by "Mani and Nick's" who are installing a new frontage.
Installation of 1no. non illuminated fascia sign following removal of existing hanging sign
20 The Broadway London NW7 3LL
With regards to Pentavia, Watchtower site and Hasmonean, we are expecting to see further planning details submitted shortly. Various drawings of an amended design for Hasmonean have been circulating, sadly all of which seem to maintain the boundary envisaged in the original plans, with associated loss of public green space. We do hope that Hasmonean recognise that this is not a good proposal for Mill Hill and resubmit plans that are more acceptable. It has been suggested that by having underground car parking, the problem could be resolved . We hope this can be explored.
Other News.
Here is our brief roundup of other Mill Hill News
The Barnet Eye has taken a very sarcastic swipe at the failure of Barnet Council to address the plague of Graffiti in Mill Hill
The Saturday List #190 - The amazing modern art of Mill Hill courtesy of Barnet Council

https://t.co/TFm5NQYcLA

The streets of Mill Hill have become an amazing canvass for our talented local artists. We being you their finest works for your enjoyment and pleasure!

— Roger Tichborne/RogT #CTID (@Barneteye) September 29, 2018
A timely reminder from the Mill Hill Police
Burglary reported in

#MILLHILL

Suspect/s have made their way through an insecure & unlocked side gate. Then forced rear patio window.

⭐️Using locks and bolts fitted strategically on your side

gate, to reduce access to the rear of your property. Heighten fences with

trellis.

— Mill Hill Police (@MPSMillHill) September 28, 2018
The Next street market
— Vibe Market (@VibeMarket) September 27, 2018
Fancy a Panto in Mill Hill?
Christmas panto in

#millhill

and tickets are selling fast ♥️🌲🎄🌹 don't miss this major event. At last a professional panto for families in our area 👆 😁 ❤️

pic.twitter.com/u51unyr71G

— Mill Hill Broadway (@MillHillBwy) September 14, 2018
3rd October - KiX Jazz Orchestra - The biggest, brashest and absolutely knockout big band.22 of the best Jazzers money can buy under the leadership & direction of multi-instrumentalist Graham Pike. Also features the wonderful singer Kate Daniels. Please RT. pic.twitter.com/qptORXE9iZ

— Mill Hill Jazz Club (@millhilljazz) September 29, 2018
.