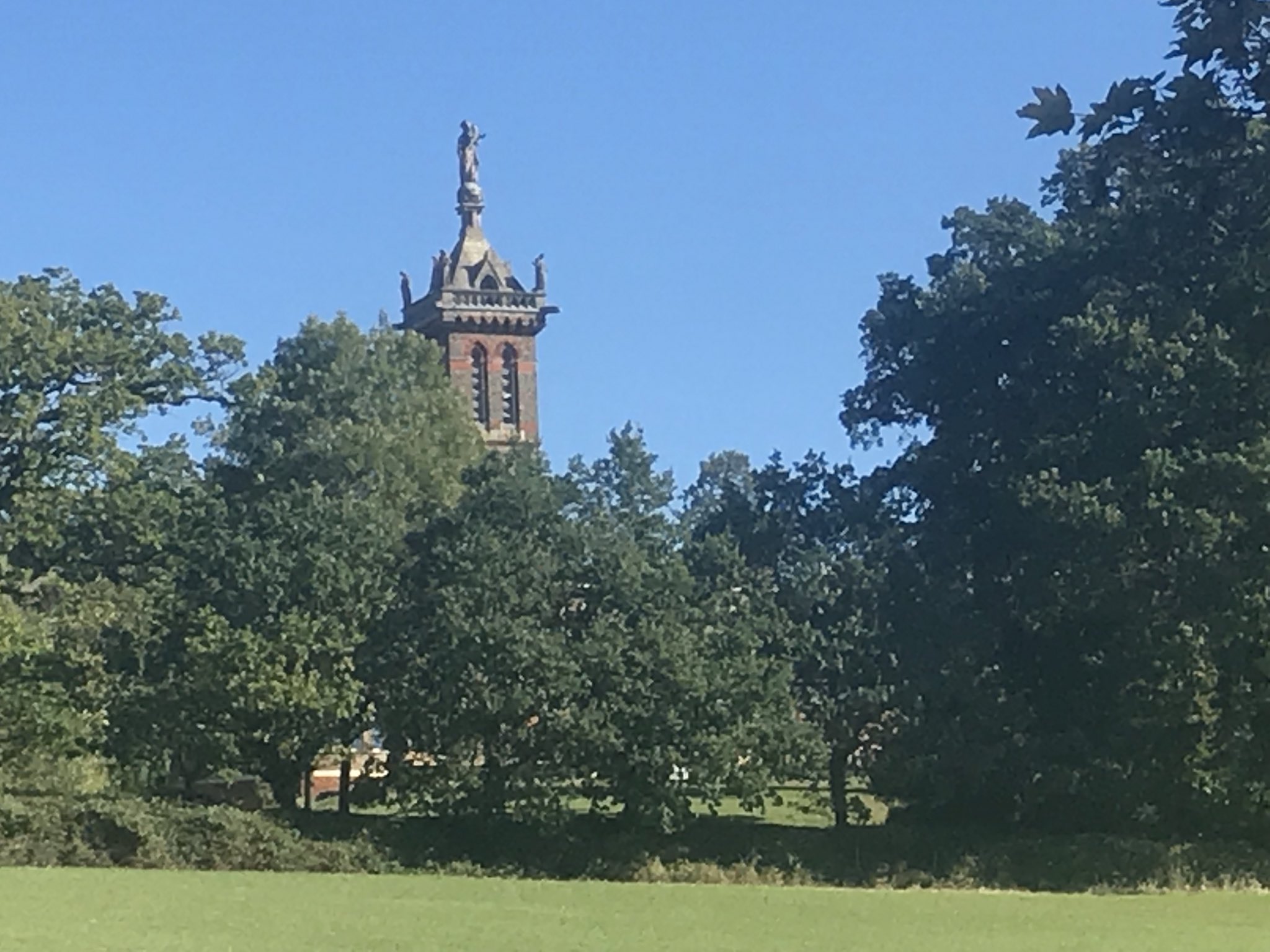 St Joseph keeping an eye on his fields!
Published every Sunday, we bring all the latest news stories, events and other information for people living in and around Mill Hill. Do you want to see A Better Mill Hill? Do you want to contribute to making our area nicer, cleaner, greener, more friendly, with a better sense of local community? The Focus team of Donna Pickup, Richard Logue and Roger Tichborne are all local residents, involved with the community and local schools.
If you want to stay in touch with us and know what we are doing, we normally publish the newsletter every Sunday, however we're having a Summer break, so this is the last one until September. We hope you enjoy it!
Fly Tipping in Goodwyn Avenue
This week saw yet more flytipping in Goodwyn Avenue, with rubbish being left for several days to accumilate. The team at A Better Mill Hill will keep letting the council know, but we need your help. If you see anyone flytipping, let the Council know. If you can get pictures or number plates without putting yourself at risk, this would greatly assist in helping deal with problem. Click here to find out how to report flytipping
— A Better Mill Hill (@ABetterMillHill) October 19, 2018
Activities at Mill Hill Library
— Mill Hill Library (@MillHillLibrary) October 21, 2018
Top Quality Jazz in Mill Hill
24 Oct - Nick Costley-White Quartet - Nick is fast becoming one of the most in demand guitarists on the UK jazz scene. The quartet features Nick guitar, Matt Robinson on piano, Conor Chaplin on double bass and Dave Hamblett on drums. Please RT.

pic.twitter.com/dtqiPEEfD4

— Mill Hill Jazz Club (@millhilljazz) October 21, 2018
Restaurant Review
— London Informer (@london_informer) October 21, 2018
Special Offer at Mill Hill Golf Club
— Mill Hill Golf Club (@millhillgolf) October 19, 2018
.